Nestled in the splendour of the Cape West Coast you will find Delarey Guestfarm on the outskirts of Yzerfontein with views that will make your wedding or function a truly magical experience.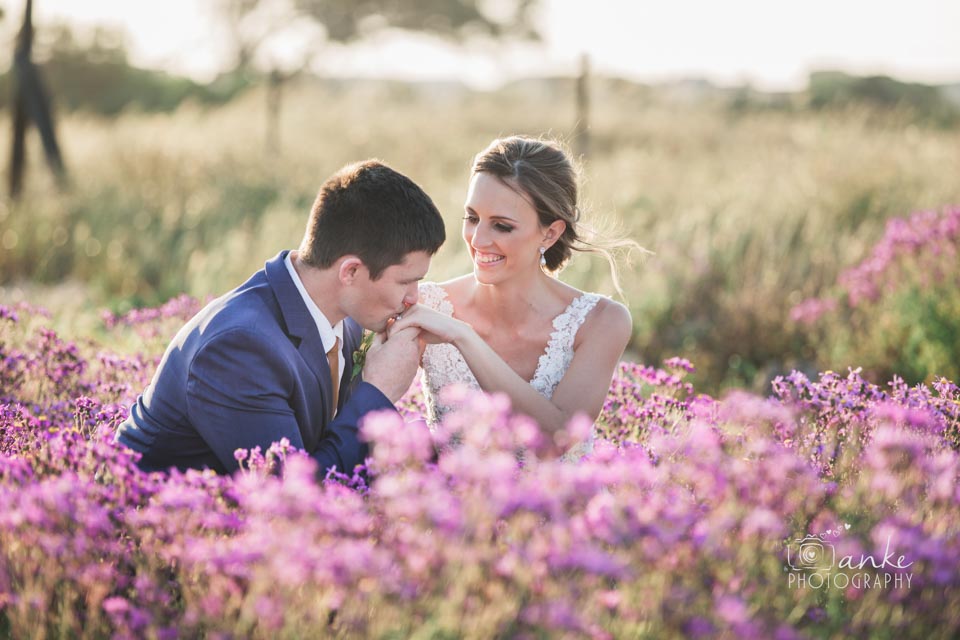 We primarily have two venues each with its own style.  The Attic, the smaller of the two, and decorated in white, has a spectacular view from its windows and entrance of Table Mountain in the distance and Yzerfontein.  This venue is perfect for small functions or intimate weddings of up to 50 guests. Alternatively you can make your entrance through the large doors of the Farm Shed, our main function hall into our main hall for your function or wedding celebrations. The Farm Shed comfortably seat 120 guests with a spacious dance floor.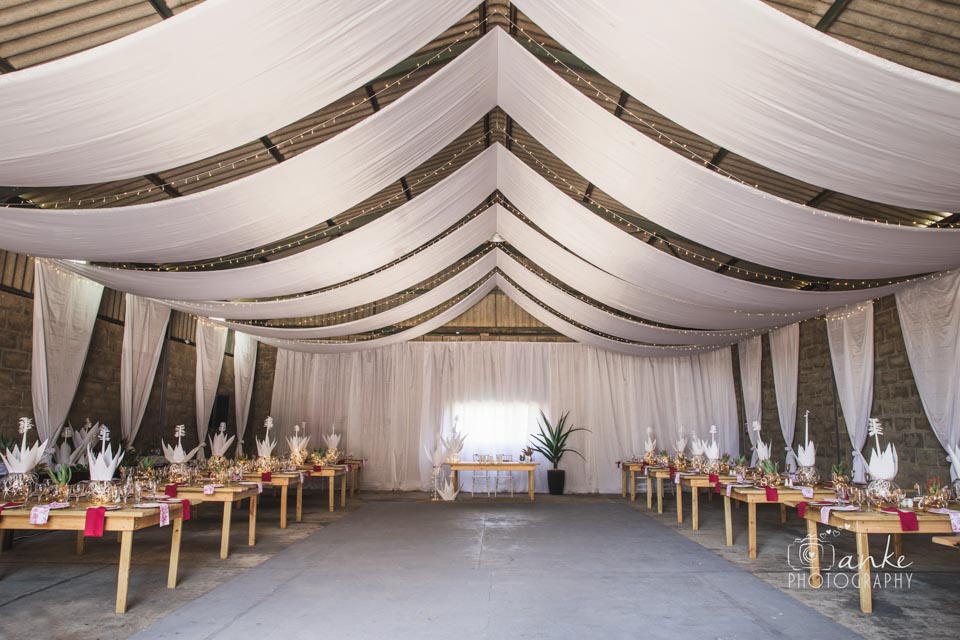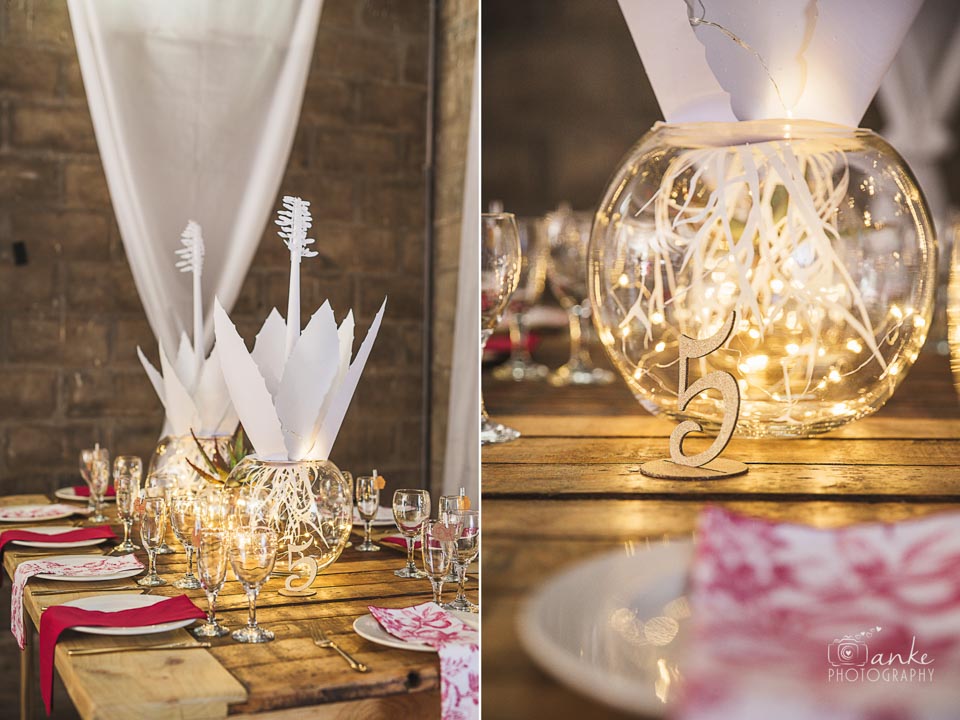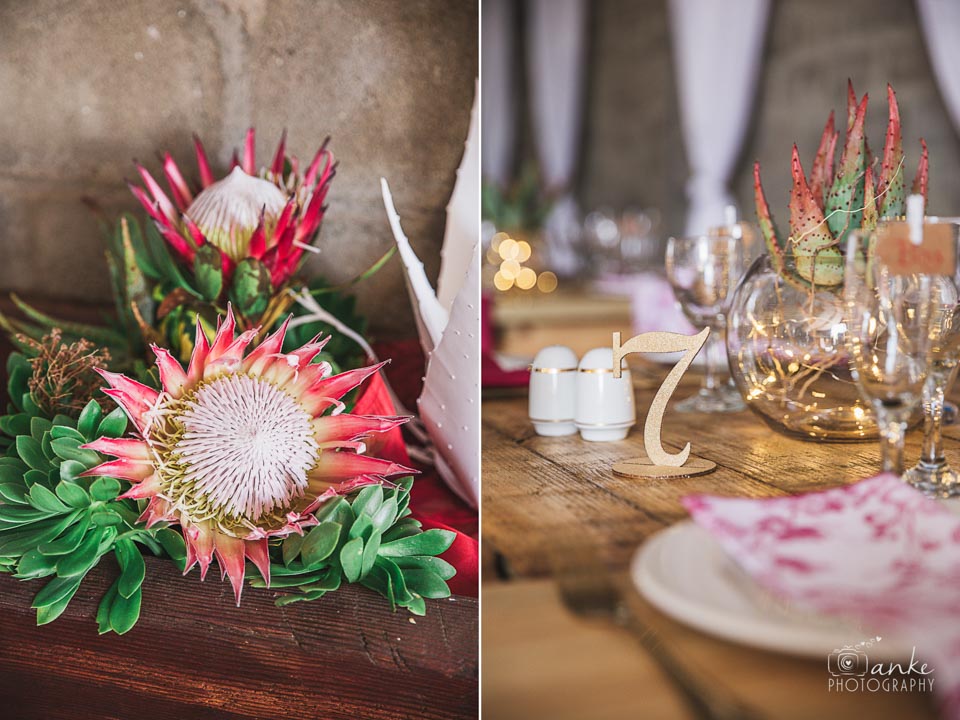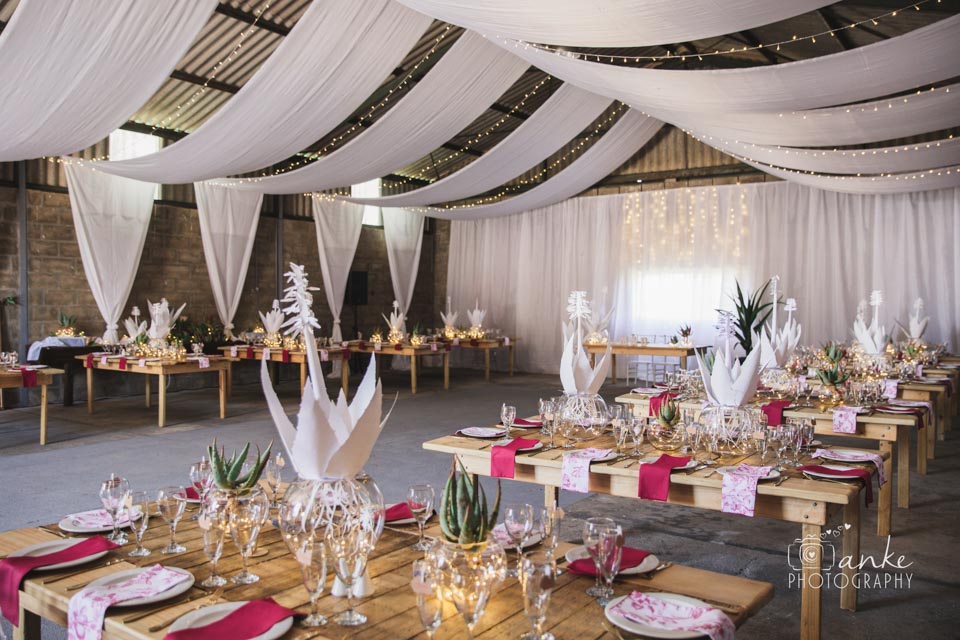 Our  beautiful garden offers an exquisite view over Yzerfontein and a comfortable area for wedding guests to take their seats and witness the couple exchanging wedding vows, as well as a setting for pre-drinks and starters. Sunsets create a breath-taking backdrop for your photographs and makes it the ideal setting for ceremonies. In the garden braai area a variety of drinks and canapés can be served welcoming guests after the ceremony.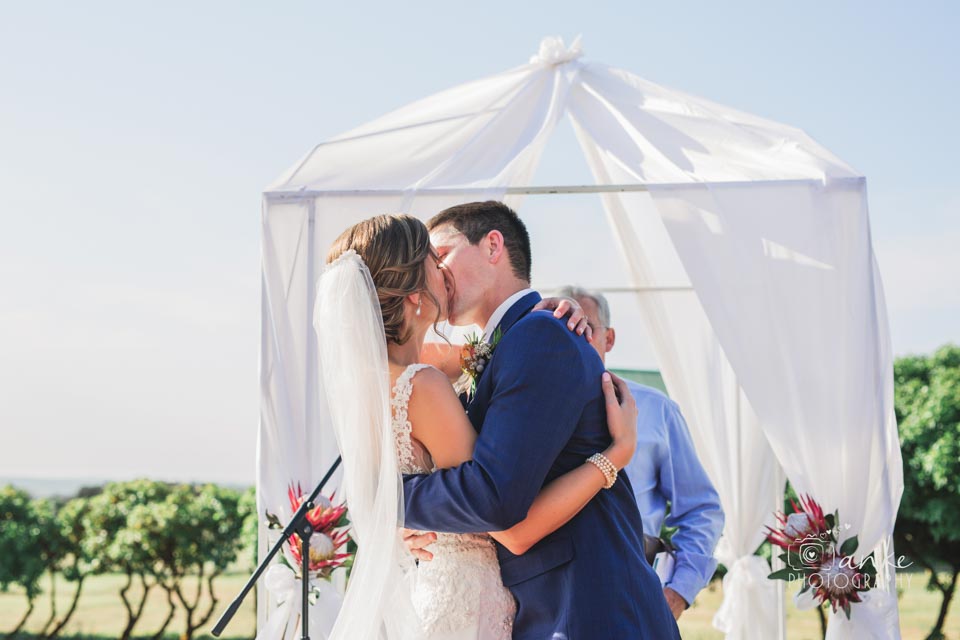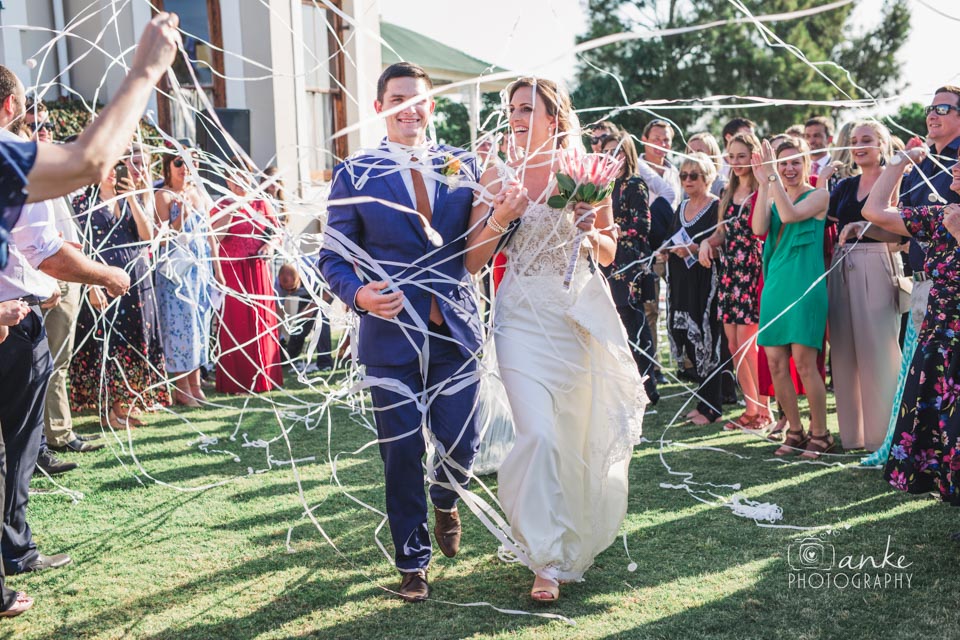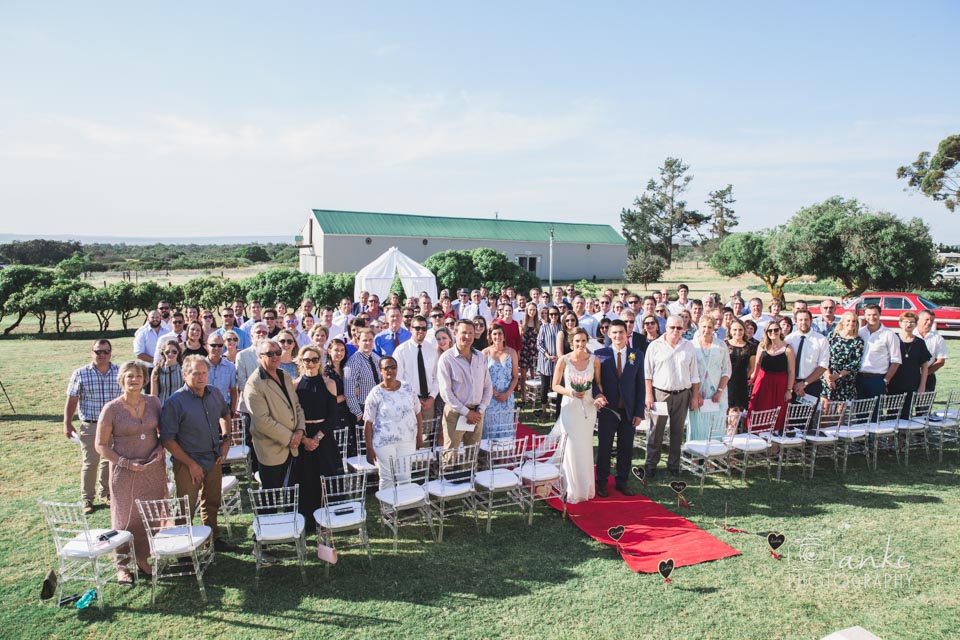 Delarey Guestfarm is the ideal venue to turn your wedding into a weekend celebration with family and friends. To extend to your wedding experience, escape a day before your wedding so you can relax, or spend your wedding night on the farm in either the Homestead or Garden Cottage. The natural and serene setting of Delarey Guestfarm with its sweeping views make it a classic wedding venue.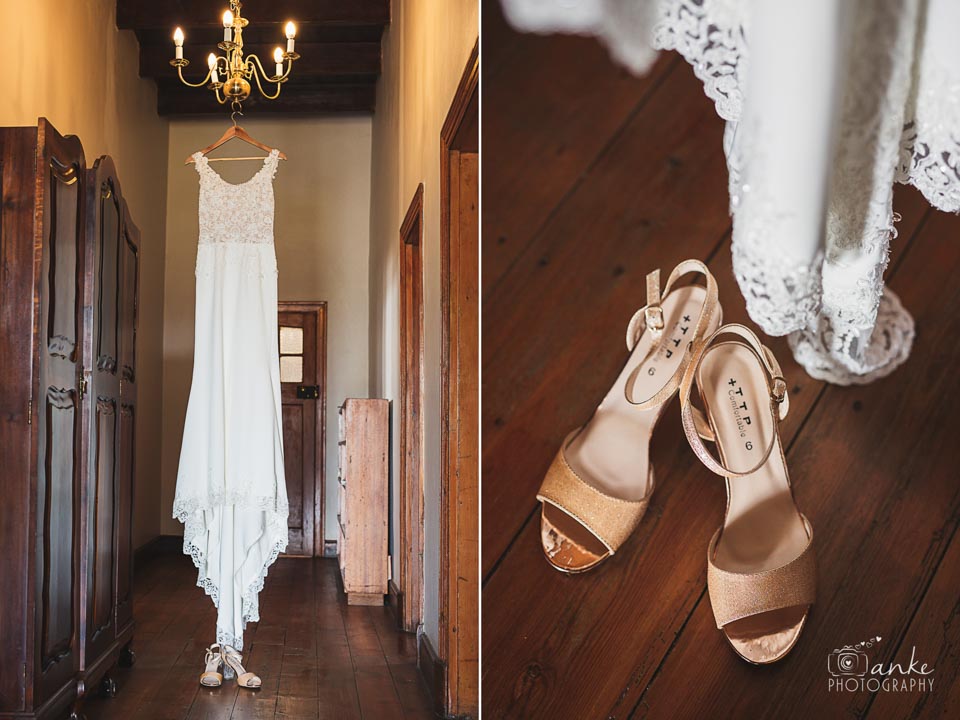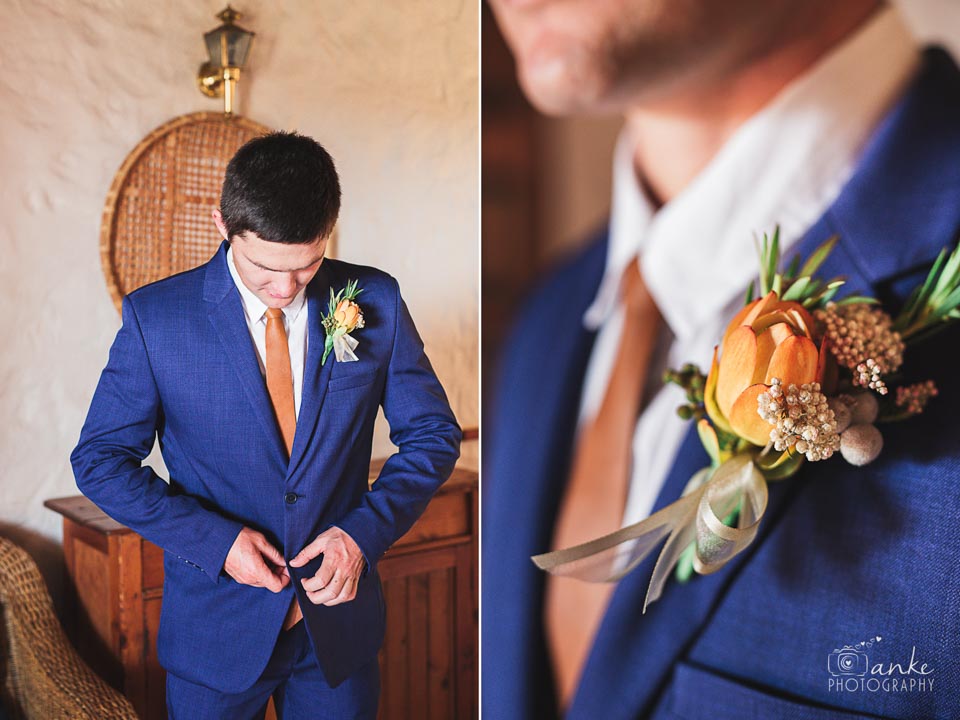 Contact us for our wedding packages or make an appointment to come view Delarey Guestfarm.  We would love to host your wedding and help make it a memorable day.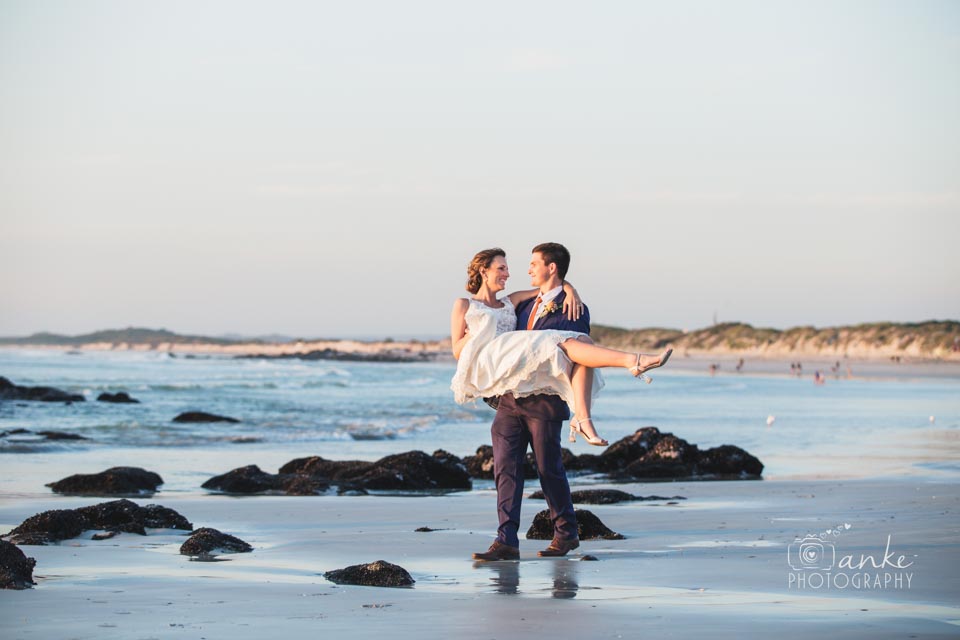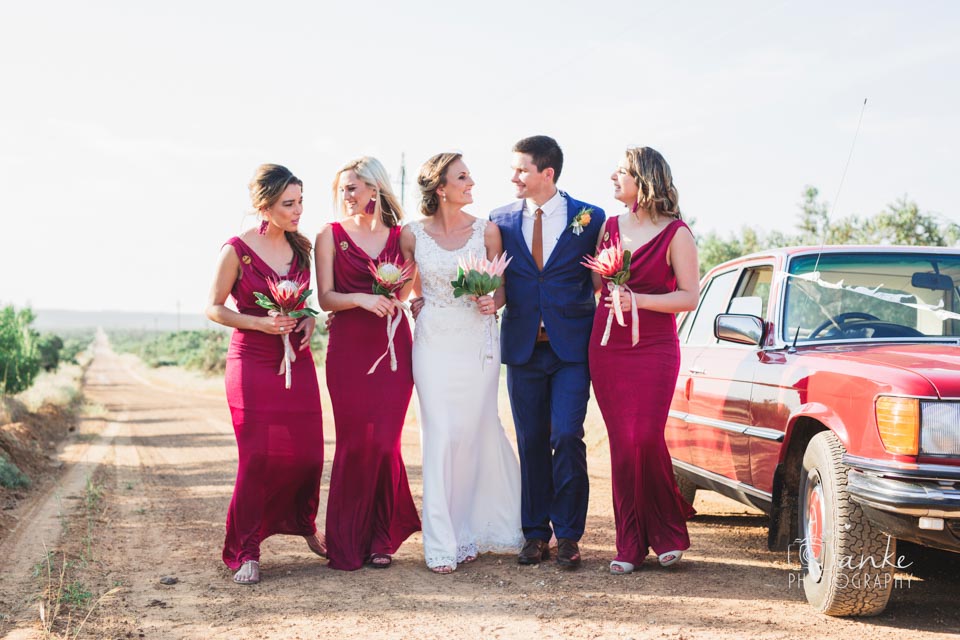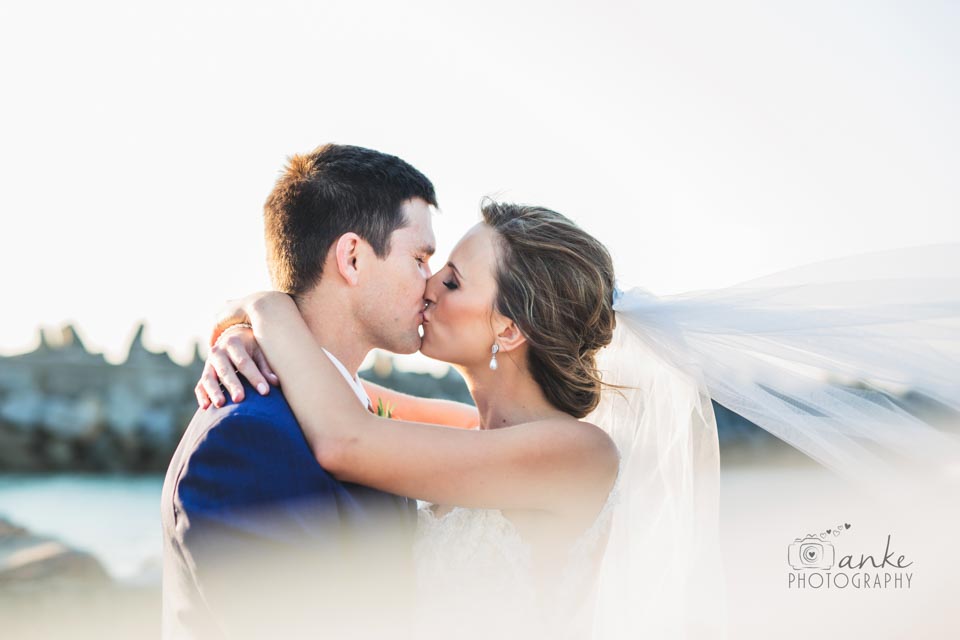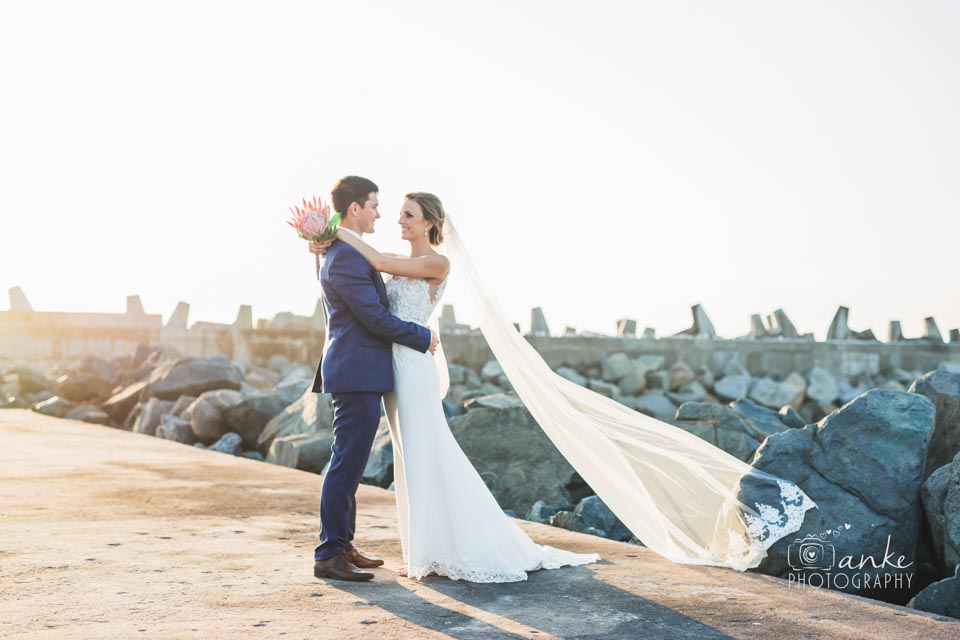 Bi-Bi and Meyer was the first couple to host their wedding on the farm and made a stunning couple. Thank you to Anke Photography for the photos on this page. For more photos visit her website at  https://ankephotography.com.
For more information on this venue visit https://www.delareyguestfarm.co.za