I did a product shoot for Toast Kitchens last week using a Nikon D3 and a 14 – 24 mm F2.8 Nikon lens. Once again I was amazed what this lens can do as the the optical quality of this lens is just out of this world!
I used the camera totally on manual regarding the exposure and the focus. My F-stop was fixed on F11 and the ISO on 500. From here I bracket the shutter and range from 1/6 sec. to 4 sec. The camera was on a tripod fitted with a ball head and I used a cable release to trigger the shutter. The focus was set on proximally one third from the front to ensure a hyper focal distance which is basically intended to get the entire image sharp from front to back.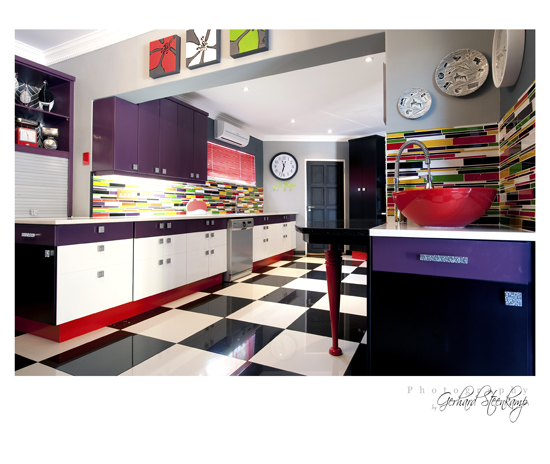 The picture control was set on vivid with the saturation dropped one notch and the contrast also dropped one notch. The white balance was on Auto seeing that I was shooting on raw and was able to correct the white balance during post processing. Furthermore it is important that I was using only available light with no artificial light added.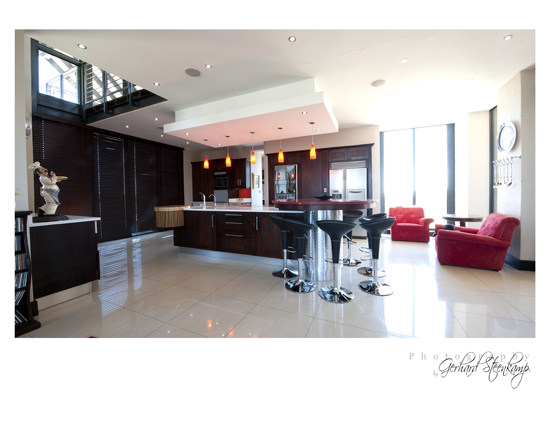 The most important thing for me when shooting interiors is to keep your verticals (all vertical lines like walls) straight. If it happens that it isn't perfect I correct it during the post processing in Photoshop which is very easy. Ok ok….. the 14 – 24 lens….well …it is definitely on my short list which sums it up.  Absolutely stunning glass and a must for any serious interior,landscape,pictorial,sports photographer…well you just have to get it…!!!!!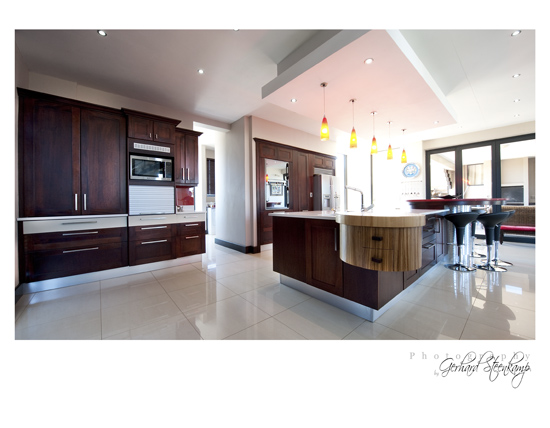 For more images that I have shot with this lens during the 2009 Confederations soccer cup follow this link.