Justice is blind we hear…or is it? This was the question as the referee Dr Brand Claasen was assisted onto the rugby pitch in Bloemfontein. The event was a rugby match between lawyers – advocates on the one side and attorneys on the other.
In a match played hard, physical but also with lots of laughter from the side, the attorneys came out tops with a 12-10 score line.
It was agreed before the game by both sides that the result may not be taken to appeal!
The match was as well attended as the try line was defended. Both teams included a few players who have played at provincial levels in their prime. The jersey and pant sizes unfortunately provided more than enough evidence as to why these players did not feature in the Boke farewell yesterday!
A few very senior players wearing pink pants were the only ones allowed leniency and the opportunity to evade the hardest of tackles.
The organizers of this clash paid attention to detail. Referee Brand Claasen, a former Shimla scrumhalf was backline coach of the Shimla Rugby side that won the Supersport Club Championships in 1999.
Well respected senior members of the bar were assistant referees and the former head of private law at UFS assisted with the TMO decisions. The Cheetahs cheerleaders provided something for the eye from the side lines but struggled to distract those committed to the tussles and confrontations on the pitch. Additional cheerleaders dressed in red and black also assisted and managed to provide lifesaving red bull energy drinks and a few shooters at half time!
The game provided the platform for some of the sharpest legal minds in the judicial capital of South Africa to battle in their rugby jerseys and create many more memories for years to come!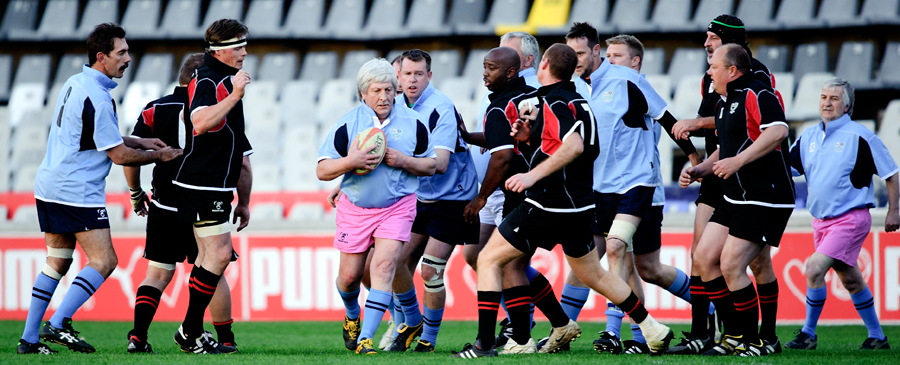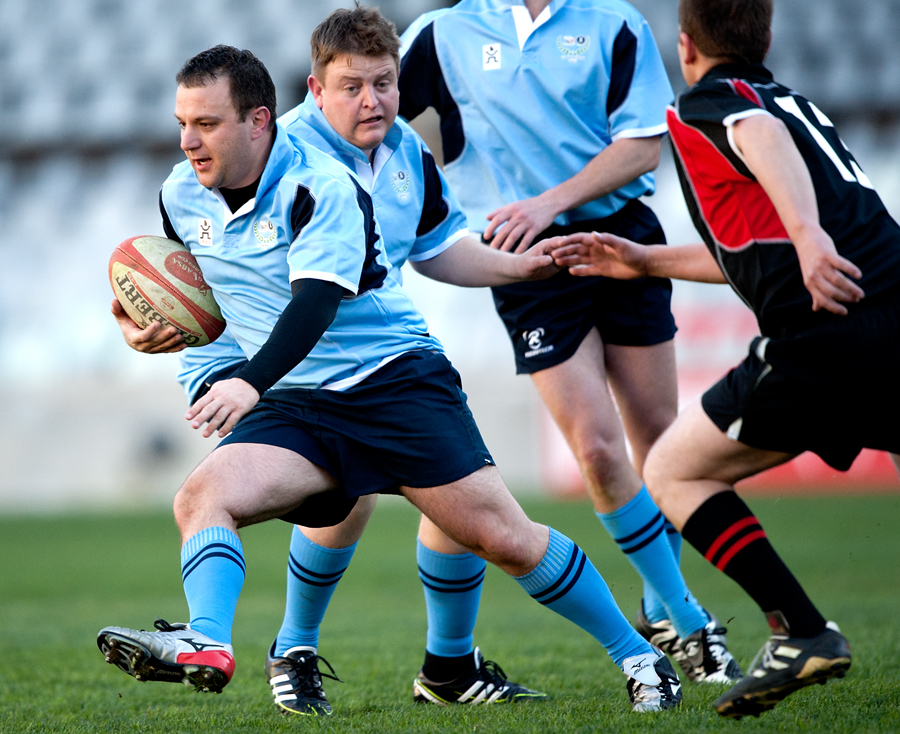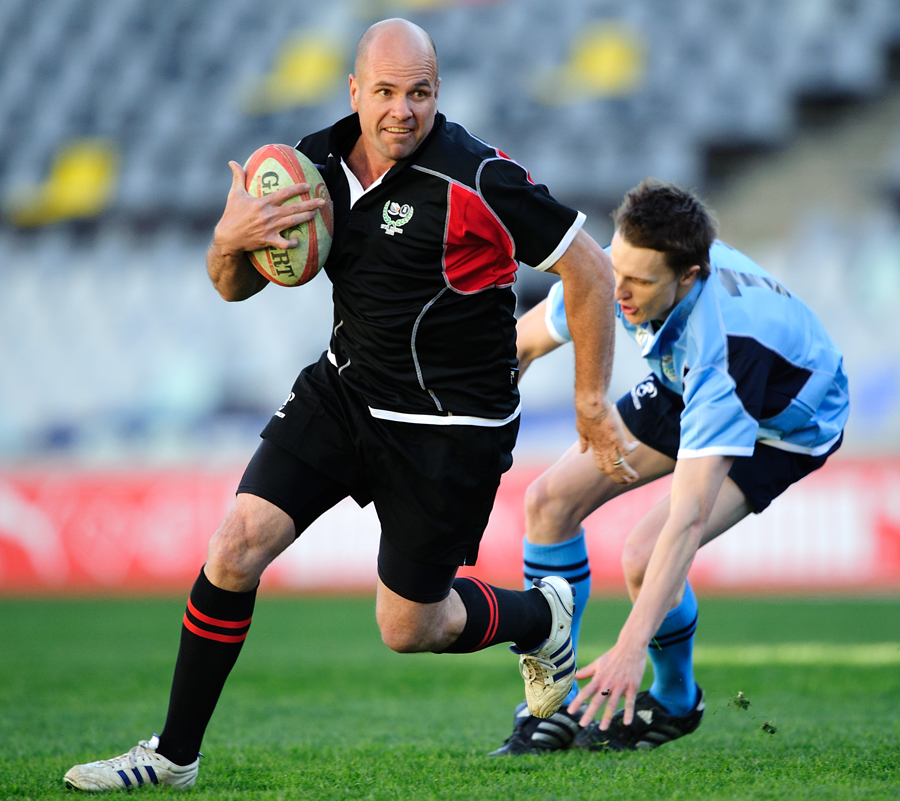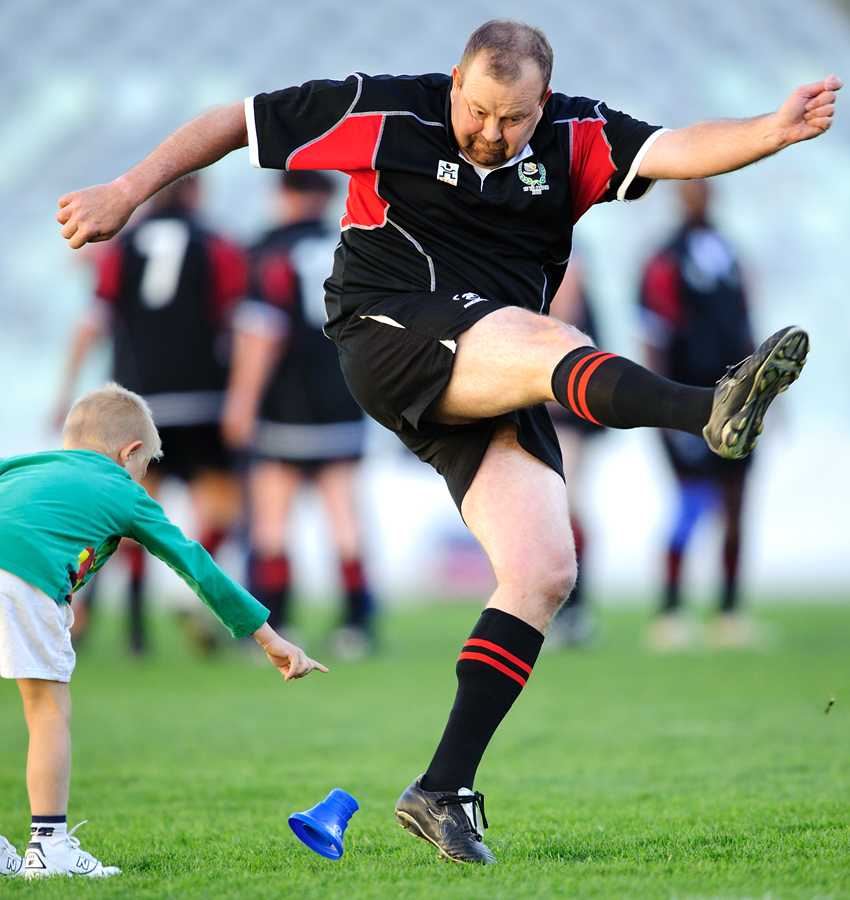 [Photos for Phototalk by Rugby15 photographer Denese Lups]