Earlier today SARU issued a media release paying tribute to our departing Springbok leaders. We believe it is appropriate that Phototalk and Rugby15 also pay tribute to the amazing rugby memories and the joy they have given us by sharing some of the stunning images of both these great leaders.
Herewith the official SARU media release:
Tribute paid to departed Springbok leaders
The South African Rugby Union paid tribute to Springbok captain John Smit and vice-captain Victor Matfield today, following their retirement from international rugby.
John Smit arrived in England this morning to take up a two-year contract with the London-based Saracens club, while Victor Matfield has announced his retirement from all rugby. He will make one final appearance for the Barbarians against Australia at Twickenham next month.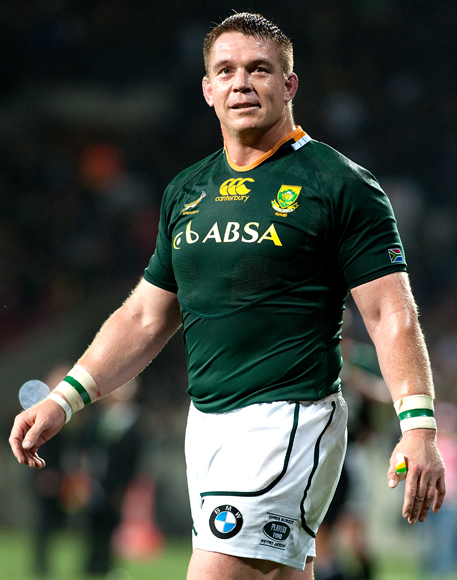 Smit departed as the most capped Springbok Test player of all time, and the most capped captain in the history of international rugby, having led the team on 83 occasions in his 111 Tests. Victor Matfield retired having played in more Springbok matches than anyone: he played in 114 matches in the Springbok jersey (110 Tests and four midweek matches). He also captained the Boks on 17 occasions.
During that time the pair led the Springboks to the Rugby World Cup title in 2007 and to Castle Tri-Nations titles in 2004 and 2009, as well as a series win over the British & Irish Lions. The pairs' Springbok careers spanned more than a decade – Smit made his debut in 2000 and Matfield a year later.
The South African Rugby Union chose the moment of Smit's departure to pay tribute to two giants of Springbok rugby.
"We have been privileged to have witnessed the careers of two undoubted legends of Springbok rugby in the past decade," said Mr Oregan Hoskins, the president of SARU.
"They stood out as players from the day they first pulled on the Springbok jersey and over the years have been central to many of the most memorable occasions in the era of professional rugby. John provided outstanding leadership of the team throughout what have occasionally been turbulent times, while Victor was always a tower of strength – both literally and figuratively.
"As players, as leaders and as men they have set the bar incredibly high for succeeding generations and have been instrumental in the nation-building potential of the Springboks. And they will not be forgotten – part of their legacy is that they leave behind a model for discipline, leadership and professionalism of which they should be very proud."
Smit said that the highlight of his 12-season Springbok career was being part of the nation-building force that he believes the Springboks have become.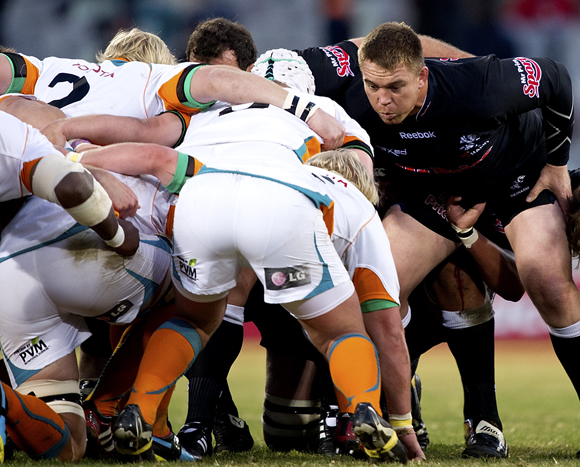 "When you start out as a Springbok it's about proving that you're good enough to be there," he said. "But as you play more Tests that feeling dissolves and you realise it's not about you, it's about standing up to the responsibility of what this team means to a country like South Africa.
"That's my biggest highlight and what I'm most proud of. Many people would want me to talk about winning World Cups and Tri-Nations series and British & Irish Lions series – and those have been spectacular moments – but the highlight has been seeing the power that this team has developed to unite all South Africans.
"When I started playing for the Springboks it wasn't a uniting factor and the change has been amazing. People of all shapes and sizes and all cultures and languages have embraced this Springbok team. That has been an amazing experience and I'm grateful to have been part of that."
Smit described team-mate and friend Victor Matfield as the greatest Springbok of all time following this year's Rugby World Cup. Matfield's 11-season Test career saw him establish himself as arguably the greatest lock of his generation, while he was a commanding presence in domestic rugby, captaining the Bulls to three Vodacom Super Rugby titles.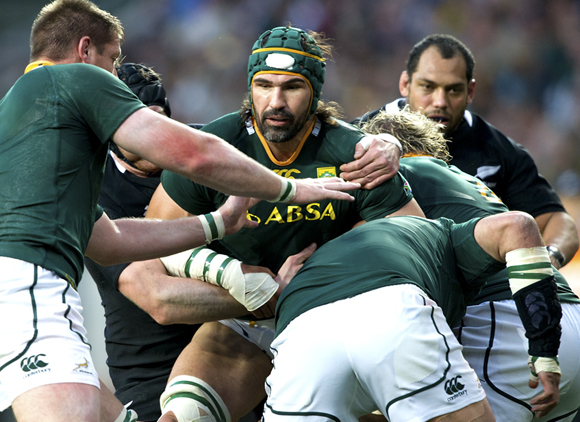 Matfield said his time in the Springbok jersey had been nothing short of amazing and even though there were some less memorable moments, the bulk of his time in the Green and Gold will be remembered as some of the most special times in his career.
"I've been fortunate to have had such a blessed Springbok career," he said. "Together with wonderful team mates and under great coaches, we've achieved quite a lot over the years.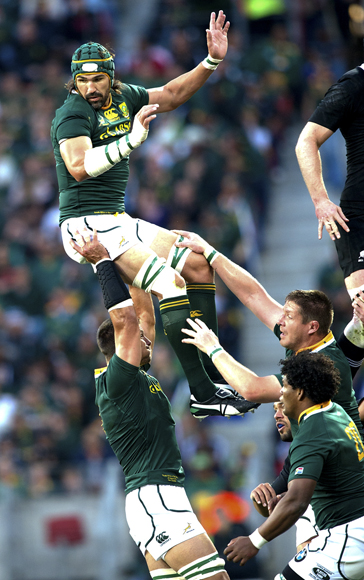 "Like John said, as the years went by we realised that we have a massive role to play in making South Africa the great country it is and it's these moments that I will never forget. Games come and go and so too titles and trophies, but memories are forever and to be part of a band of brothers that made history and made our fellow South Africans proud, is something I will cherish forever.
"It has been an unbelievable experience being part of building our great nation and bringing people closer to each other."
Mr Hoskins added: "John and Victor nobly served our game as players and leaders and I hope for the sake of rugby in South Africa that they will not be lost to our game and, in due course, we will be able to tap into their enormous store of wisdom and knowledge about the game."
Factfiles
John William Smit
Born: April 3, 1978, Polokwane
School: Pretoria Boys' High
Provincial debut: 1997 (Sharks)
Provinces/clubs: Sharks, Clermont Auvergne (France), Saracens (England)
Test debut: 10 June 2000 vs Canada in East London, aged 22
Last Test: 9 October 2011 vs Australia in Wellington, aged 33
Total Tests: 111
Tour matches: 1
Total Springbok matches: 112
Holds record for most capped Springbok captain (83); most capped hooker (96); most capped Springbok in Tests (111); holds world record for most capped captain in major international Test matches (83).
Victor Matfield
Born: 11 May 1977, Polokwane
School: Pietersburg High School
Provincial debut: 1997 (Vodacom Blue Bulls)
Provinces/clubs: Blue Bulls, Griquas, Toulon (France)
Test debut: 30 June 2001 vs Italy in Port Elizabeth, aged 24
Last Test: 9 October 2011 vs Australia in Wellington, aged 34
Total Tests: 110
Tour matches: 4
Total Springbok matches: 114
Most capped Springbok lock (110); holds world record with Bakkies Botha for most Tests as a lock combination in the starting line-up (62).
[Photos by Gerhard Steenkamp and Denese Lups  -courtesy of Superimage Media , Rugby15 and Phototalk]