Where in South Africa can you expect to see a Rodeo with Bull riding etc? Look no further than Rayton in Blue Bull Country!! Rayton is an area situated on the Eastern side of Pretoria.
A friend, James Loretz, who is always reporting on rugby for Rugby15 from Loftus Versveld decided to take the camera along and share some photos taken over the past weekend at a rodeo event.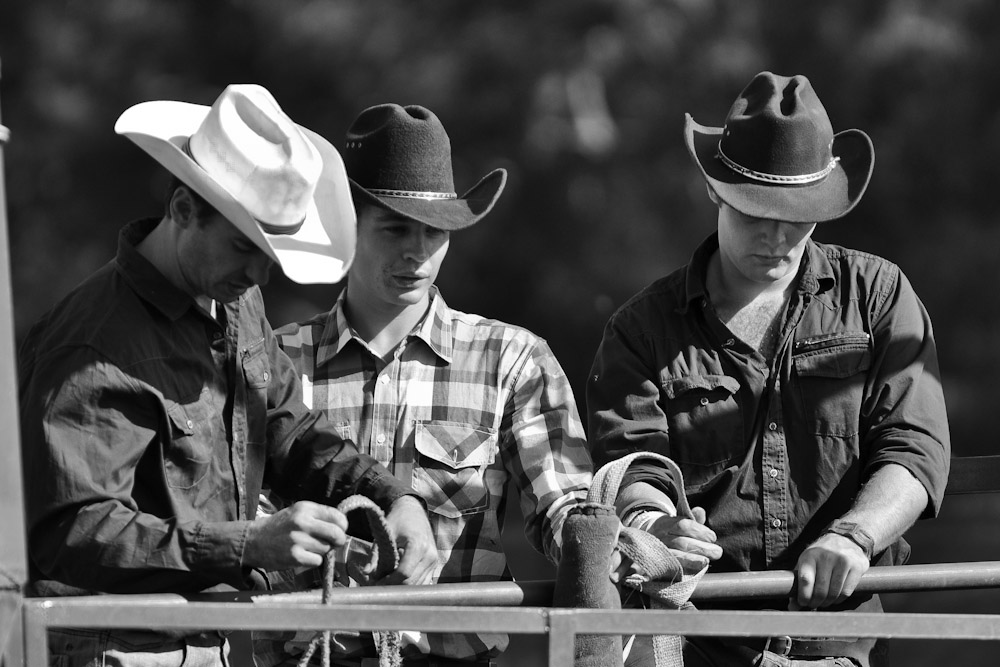 History and background info to the sport of Rodeo
Rodeo is a competitive sport which arose out of the working practices of cattle herding in Spain, Mexico, and later the United States, Canada, South America and Australia. Today it is a sporting event that consists of events that involve horses and other livestock, designed to test the skill and speed of the human cowboy and cowgirl athletes who participate.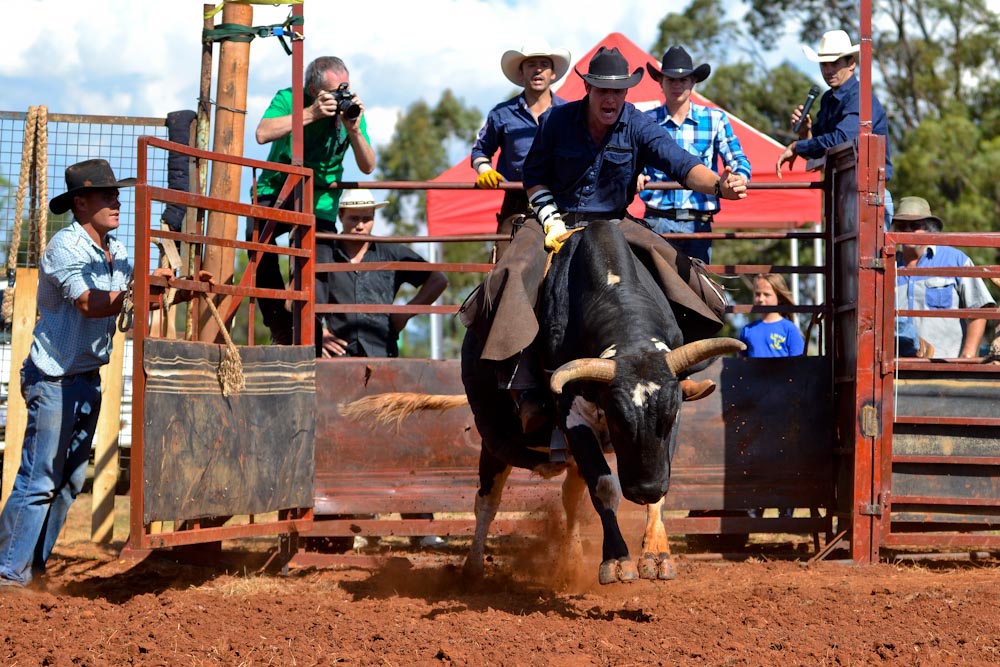 Professional rodeos generally comprise the following events: Tie-down roping, Team Roping, Steer wrestling, Saddle bronc riding, Bareback Bronc-Riding, Bull riding and Barrel racing. The events are divided into two basic categories: the rough stock events and the timed events.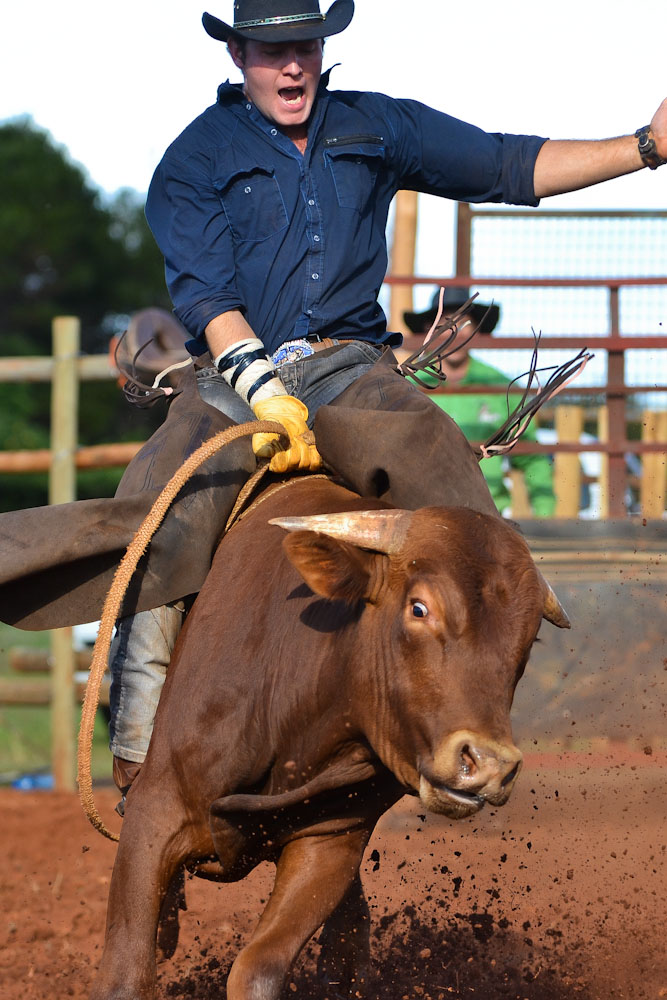 Depending on sanctioning organization and region, other events such as breakaway roping, goat tying, or pole bending may also be a part of some rodeos.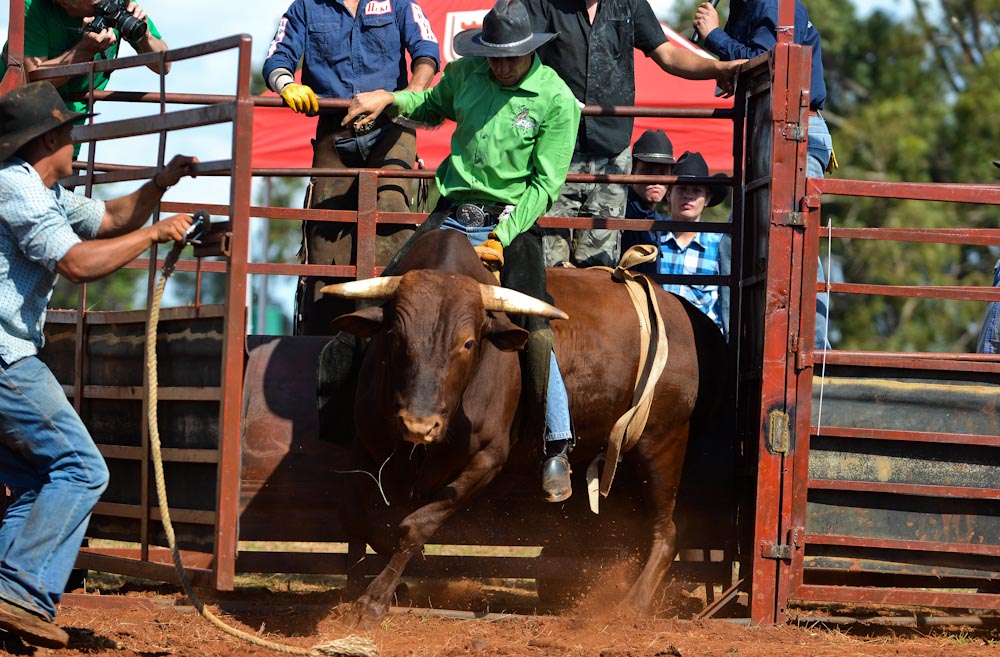 Rodeo, particularly popular today within the Canadian province of Alberta and throughout the western United States, is the official state sport of Wyoming, South Dakota, and Texas.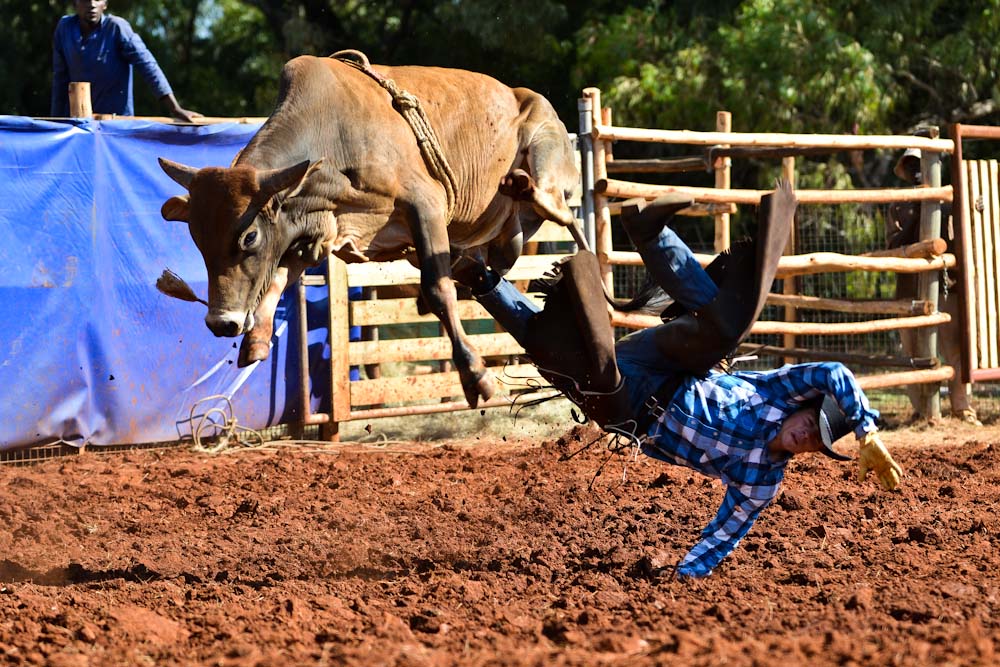 Animal rights and protecting animals
Rodeo has provoked opposition from animal rights and animal welfare advocates, who argue that various competitions constitute animal cruelty. The American rodeo industry has made progress in improving the welfare of rodeo animals, with specific requirements for veterinary care and other regulations that protect rodeo animals.
A representative from the SPCA was in attendance at this event to see that the animals are well looked after. He could not hide his smile at seeing the riders coming off 2nd best. He declined the opportunity to have a go himself…
[Info from Wikipedia, Photos by James Loretz]