""I believe humans get a lot done, not because we're smart, but because we have thumbs so we can make coffee"  ~Flash Rosenberg
Today is National Coffee Day!!
How much coffee do we drink?
Two-thirds of Americans drink coffee, and many gulp down their first cup within an hour of awakening, according to a survey released last Thursday.
On average, the 65 percent of Americans who drink coffee each consume an average of 13 cups of coffee per week, and three out of five agreed with the statement "I need a cup of coffee to start my day."
Among the findings, 28 percent of coffee drinkers had their first cup within 15 minutes of waking up and 68 percent within an hour, 57 percent added sugar or sweetener to their brew, and 54 percent agreed that "coffee makes me feel more like myself." [Reuters]
South Africans are also drinking many cups of coffee a day – and we have plenty of reasons to find coffee for a bit of a boost!! Much has been written on coffee and the dangers as well as benefits of caffeine when going on the roads….
In our Road Safety Campaigns we advise motorists to avoid driver tiredness, to take regular breaks and also to enjoy a cup of coffee or an energy drink along the road!
Caffeine isn't a drug, it's a vitamin!  ~Author Unknown
Whatever your reason might be for drinking a cup of coffee – let us enjoy and celebrate National Coffee Day!!
Photos from the Coffee Shop: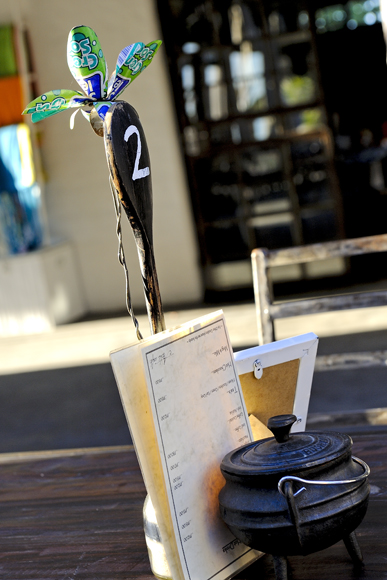 Photo from a Coffee Shop in Maun by Denese Lups