If I can pinpoint one characteristic of my wedding photos it is using a 300 mm F2.8 lens to capture portraiture during weddings. Sometimes it is a good thing to come out of one's comfort zone and try something totally different, and that is just what I did at the last two weddings I captured during February and March this year.
Here are a few of those images that I took with the Nikon 14-24mm F2.8 lens. I just want to mention that I used an "off" camera flash that was held by a mobile stand….mmm…sidekick….okay…..assistant. I over exposed the flash by one stop and under exposed the ambient light by one stop. Further I zoomed the flash to 85mm  to just lit a part of the image. As Joe McNally always say…..if you want to draw peoples attention to your images don't lit it at al…!!
To view more of my wedding images go to www.superimage.co.za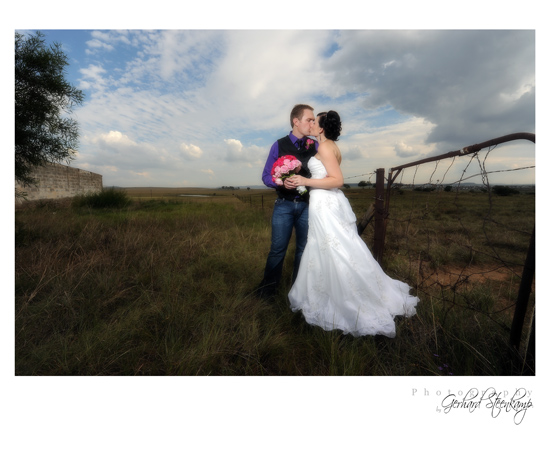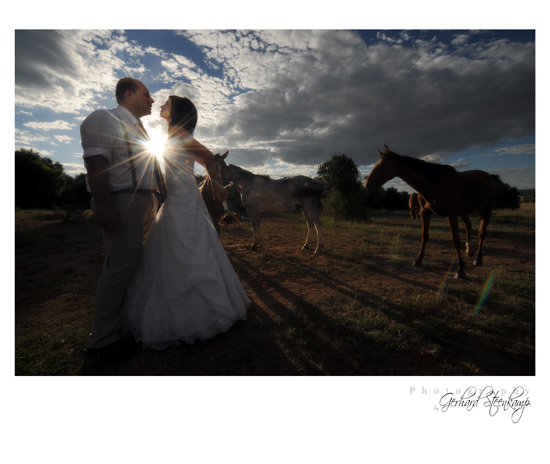 Another lens I am using  a lot these days, is the Nikon 85mm F1.4 lens. Here  is a portrait that I took with this lens during Madelein and Frikkie's wedding on Saturday 10 March 2012.