Those guys and girls behind the lens are a rather interesting bunch! They are most often not the loudest in a crowd of people… I have gotten to know a few of them who quietly go about capturing the stunning images we see on television and in the newspapers.
There is a recognizable respect amongst photographers for one another.
You will seldom hear them making negative comments on the images captured on camera by other photographers – they tend to rather compliment the best work from those working in the same industry!
I have had the privilege to talk to and share numerous laughs with the guys from Supersport at the Free State Stadium while covering rugby games for Rugby15. I have even captured them on camera from my cellular phone while working in challenging weather with extreme cold and pouring rain. These hard working guys behind the camera most certainly deserve a special mention on Phototalk for their excellent work and images they provide.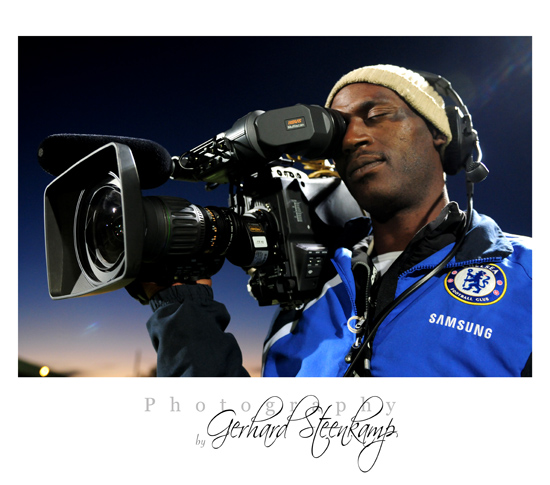 I discussed this with Gerhard Steenkamp and Denese Lups and before doing so, I would like to share a few brilliant pics from Gerhard and Denese capturing these colleagues behind the camera from different angles: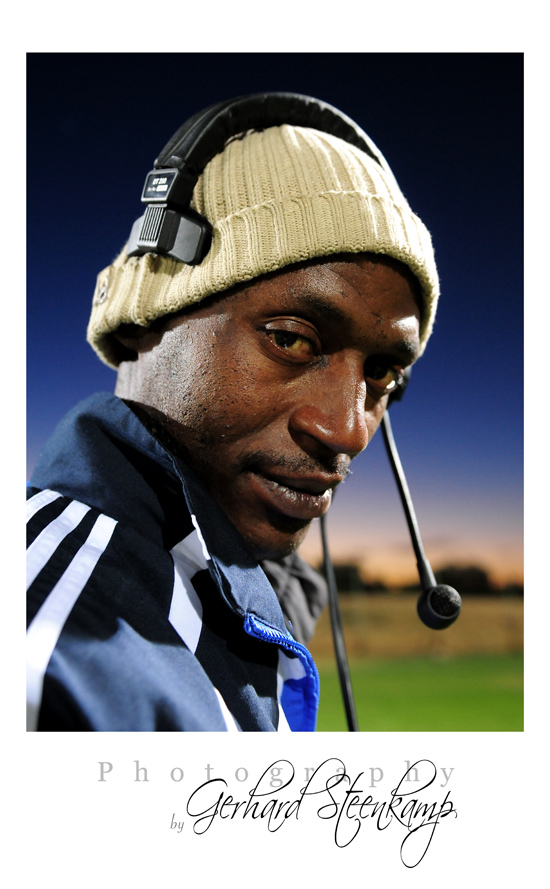 The sports broadcasting industry is very much male dominated, but it is refresshing to see more and more ladies behind the camera as well!
A view from a Different Angle
Sometimes these dedicated guys and girls have to go the extra yard[s] to capture these magical moments:
FIFA Football World Cup 2010
We would also like to share a few stunning photos of the media attention and lenses focused on the FIFA Football World Cup in South Africa in 2010.
The Beautiful People
Most often the camera does not only capture the action on the pitch! There might also be some beautiful people to capture. We would like to share 2 of these images with our guys and girls with an eye for more than just the beautiful game: