Striking the Kgalagadi Trans Frontier Park in January while a heat wave is sweeping through the country is no joke. Forty Five degrees Celsius was the norm with animals hiding under every inch of shade during midday.
Luckily for me I got some amazing sightings during my two week stay with lots of photographic opportunities.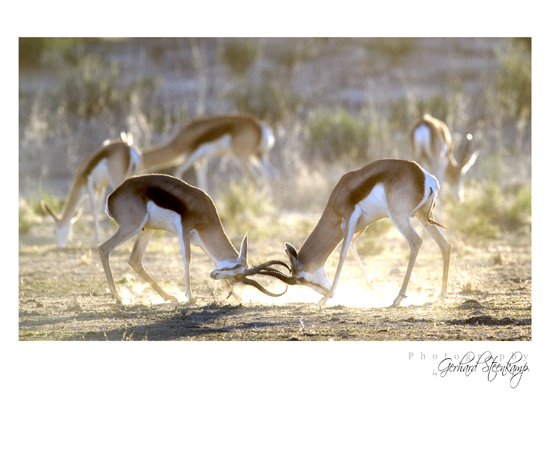 Most notably were the two tribes of Lions, one roaming  Leeudril and Rooiputs and the other at Kamfersboom. Both waterholes are near Twee Revieren which also serves as the entry to the Park.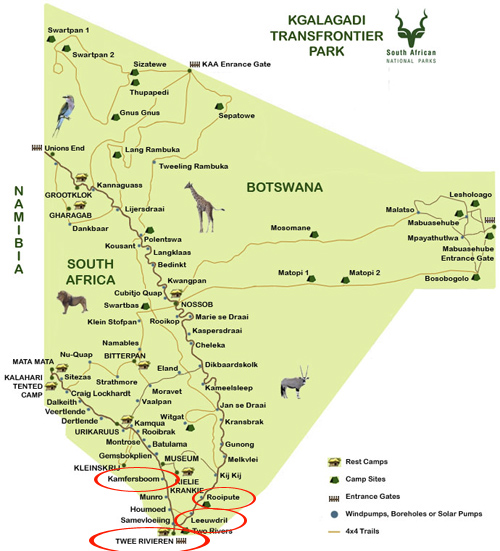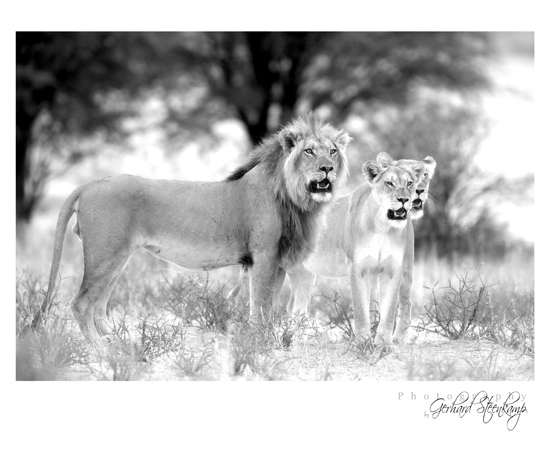 I can tell you one thing as a fact. The rumor that Twee Revieren is just a overnight stop with little wildlife is not true. I had more sightings in a weeks time than I had in more than two weeks in Botswana which included, Moremi, Chobe and the Makghadikgadi Pans.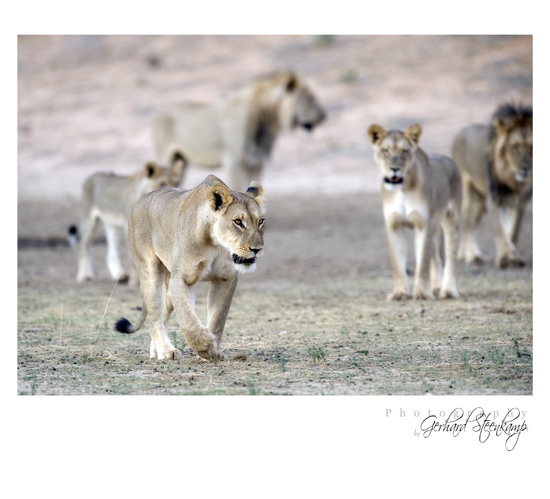 It was a pleasure to follow the tribe at Rooiputs cause they were a lively bunch interacting the whole time. We called them the happy Family.
I also took some video footage while photographing them sharing some of the settings on my camera while doing so.
http://www.youtube.com/watch?v=0z2XzVod1Zs&context=C31b46dfADOEgsToPDskIm3tefYDY7N_2a6HClNtcD
http://www.youtube.com/watch?v=rbIAQwFx62s&context=C3d6e690ADOEgsToPDskKDaiVSY58wx8lOXIqcENjA
Also at Rooiputs were a nomadic male lion trying to take over the local tribe. This is certainly one of the most beautiful lions I have ever seen.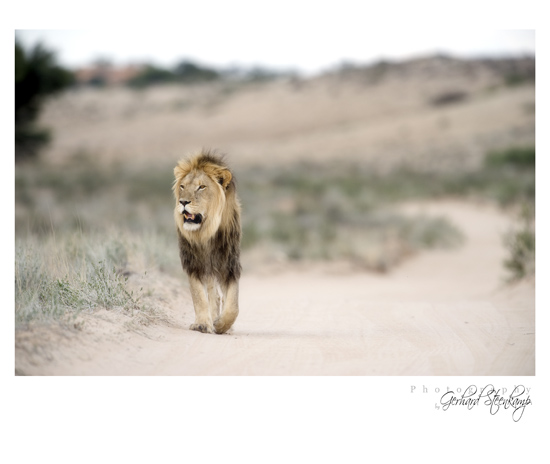 At Kamfersboom I came upon another pride of lions. It was quite funny how they created a roadblock while lying in the shade of a tree. Luckily they got up late afternoon to drink water at the nearby waterhole and I really got some nice interacting photos between the one male and female lion.
Back at Leeudril a day or two later it was me and the happy family again. After a thunder storm they decided on rugby match of their own and showed us how the lions should tackle if they want to win the Currie cup again this year.
Between Leeudril and Samevloeing were a Cheetah mother and her three children operating. I got a few nice images of the one morning early with some golden light which suites wildlife photography perfect.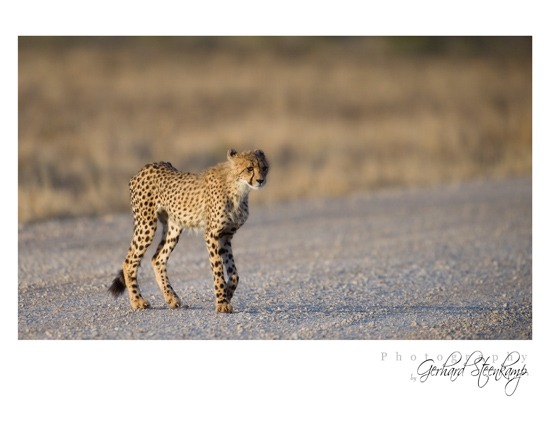 To take Wildlife out of a vehicle can really become a struggle. I have tried everything from bean bags, swimming bath noodles and brackets and must say that the only thing that work for me is my Manfrotto Carbon Monopod. I mentioning this because this monopod is a bit smaller than the normal ones and is really a light weight compared to the other monopods on the market.
I mainly used my Nikon D3 and a Nikon 400mm F2.8 lens fitted with 1.7 Converter. Shooting on manual and raw give me much more control over the image while shooting and afterwards during the post processing process.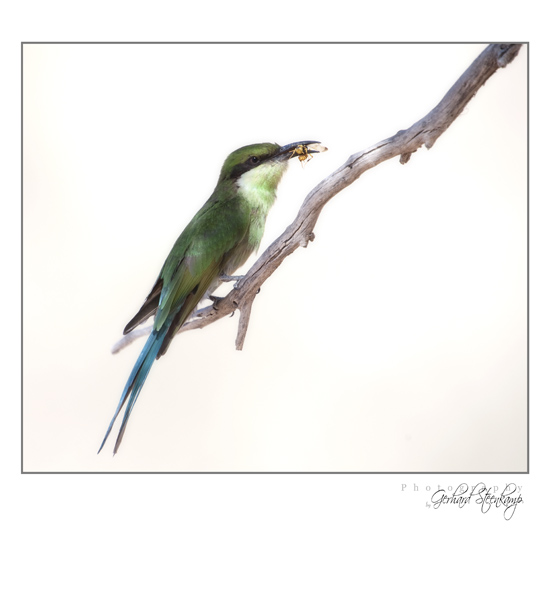 After a weeks stay at Twee Revieren we went to Nossob for a week where we had a relative quiet time regarding animal sightings. Regardless this it was a amazing experience and i can recommend the Kgalagadi Transfrontier park to anyone without a doubt.